Our Philosophy
Intrinsic Value
Home is where your story begins, unfolds, comes to life...is lived out.
Design Style
We believe design isn't just about style. If scale, balance, order, function and proportions are in harmony, your home will express a unique style while staying grounded in familiarity. Just as there is comfort in familiarity, there is freshness in taking something from the past and using it in a different way.
Importance of Design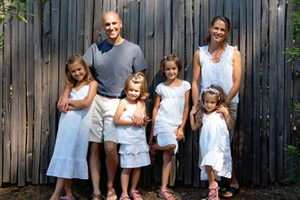 The fruition of design does not begin at construction, rather it is starts when ideas are first expressed in the process. Just as design does not cease at the beginning of construction, it is the thread that holds the whole process together.
Uniqueness
We will work to know you and your family and how you want to live in your home before we ever put pencil to paper.
Timing
Each project has its own timing factors - when to design, when to build, when to inhabit. Each of these factors needs to be carefully considered with realistic expectations.
Relationships
We believe that relationships are of the utmost importance while you are navigating through this process. The additional time spent with your designer and builder in the early stages of a project will allow you more time for that relationship to evolve. It's important to know how each decision affects the overall pricing of your home, so with your builder involved early you will have a better idea of the costs. This creates a smoother process for you with fewer "budget surprises" at the end.
Leave Room in the Budget
It is a good idea to set aside 5%-10% of your budget for further design changes during construction. This allows you to upgrade your ideas and allow for cost overruns in those "must have" details.
Testimonials
"CMD hit the nail on the head with the design of our family cottage. We are so pleased with the end result! We expect our whole family to enjoy it for a very long time. It will probably become a legacy handed down to future generations."

- Frank & Chris

"We can't thank you enough, we'll be more than eager to refer any business we hear of (near or far) and act as a reference should you ever want or need one. You really did not have to do as much as you did for us as we were happy at every stage. Wanted you to know that we are very pleased with the documents, thanks for your attention to the details."

- Erik

"We have had continued compliments on our home and I always mention that it is due to a great design… that you were our most important subcontractor and (considering the scope of the project) our least expensive as well."

- Ken & Jennifer

"I wanted to formally thank you for your creativity, detail, flexibility, schedule management, contractor interaction and design budget management. What started out with a conceptual photograph ended with the jewel of the Port Austin shoreline. The project remained exciting, challenging and rewarding throughout its duration from the start of the demolition to our move in. It was a pretty impressive schedule!

Cindy and I are indebted to you for producing a family cottage which exceeded, in every way, our expectations and dreams."

- Bill & Cindy

"The home is great and very comfortable.  Easy living I guess would best describe it.  Everyone that has stopped by loves it, and the design concept."

- Lisa

"We enjoy our home more each day and find it to be a great respite.  Many thanks for your expertise!"

- Ardele

"Great Job! I was looking over the drawings and they look perfect - thanks a lot. You really came through for me! I appreciate good help. Thanks for staying on top of it all the way you did!"

- Paul

"You put in things that I would have never thought of and yet it all works together very well."

- Ron

"It's been a lot of fun working with you, and we both think you're doing an excellent job. As you know, we are in absolutely no hurry. The more I looked at other lake houses, the more I realized I want our project to be a truly unique one. A lot of lake houses seem to have the same look, and as we've discussed with this, we're hoping we can create something different. We're loving the ideas you've come up with."

- Chris & Elizabeth

"LOVE LOVE LOVE the kitchen! Seriously! It was the design (again) that made it so great! Thank you for your magic – you are amazing!"

- Jennifer